Albuquerque Real Estate – Talia Freedman
Welcome!
If you're looking for real estate in the Albuquerque area you've come to the right place. Whether you're thinking of selling real estate, relocating to the Area, or you already live in New Mexico and want to buy, this site will be a great resource to you. Feel free to call or email us anytime! It's never too early to talk!
Check out the below video of Talia Freedman's most recent appearance on KRQE's morning show, New Mexico Living:
In the meantime, here are some features you can use to learn about the Albuquerque and Santa Fe Real Estate Markets:
Find out the value of your house, land or commercial building (if it's in the Greater Albuquerque, Rio Rancho or east mountain areas) with my Comparative Market Analysis request form located under the Sellers tab.
Search for Properties in Albuquerque, Rio Rancho, Corrales and more and sign up to receive automatic alerts from any of the search results pages. Or if you want a more personalized experience or would like to find property in the Santa Fe area, reach out to one of our Associate Brokers to set up for a search.
Take advantage of the buyer resources area and our buyers checklist. These are particularly helpful for First Time Home Buyers, but are a good refresher even for the seasoned real estate buyer.
Research Albuquerque neighborhoods with our collection information. This includes detailed information on Nob Hill, the North Valley, Downtown Albuquerque, Uptown Albuquerque and and more. This is particularly helpful for those considering relocating, spending their retirement, or buying a vacation home in the Albuquerque area.
Read through some Frequently Asked Questions (FAQ's) or our Blog. They have topics ranging from getting financing, finding a house and more.
So, take your time. Look around the site. But most importantly, contact us with questions you might have about buying or selling real estate, or even if you have a question about Albuquerque in general.
Help From the Very Start
"We have now worked with Talia three times as a realtor and we could not be more impressed! We never want to use another realtor as Talia is knowledgeable, ethical, patient, flexible and helpful! She's kind and straightfoward, She tells you exactly what you need to know when navigating the market and the sometimes maddening process of buying a house. She is completely on top of things, so I never had to worry that something wasn't getting done or was late. She makes buying a house so easy, she will at times actually hold your hand, if you need it! She's also fun to be around which is so important for those many hours of looking and looking at houses and properties."
Heather Cowan
Talia Freedman, Albuquerque Real Estate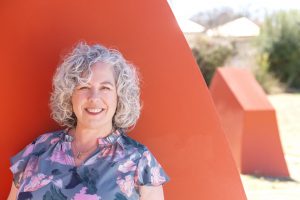 •  Winner multiple years Albuquerque Pride OUTStanding Achievement Award for Best Real
Estate Agent!
•  Winner of the Weekly Alibi Best of Burque: Best Real Estate Agent Award
Call Now on 505.263.7892
Talia Freedman and Co.
4116 Lomas Blvd NE, Albuquerque, NM 87110
Cell: 505.263.7892. Fax: 877.544.1035