Terms and Conditions
Privacy
We will never sell your personal information. But, by providing your information through contact forms, you do agree that Talia Freedman and Co. may send you emails, mailers and stay in touch with you in the future.
Fair Housing
We commit to following the letter and the spirit of the Fair Housing Act as well as the NM Human Rights Act. We commit to providing equal access to housing to all people without discrimination based on Race, Religion, National Origin, Sex, Color, Familial Status, Disability, Ancestry, Gender Identity or Expression, or Spousal Affiliation. We encourage you to tell us if there is anything we can do to make you feel safe and empowered in fulfilling your real estate goals.
Accessibility
We strive to provide a positive experience to all and aim to promote accessibility and inclusion. We're using the website add-on accessiBE on our website to create a home search experience that is accessible to as many people as possible. If you need any additional assistance with this site, please feel free to contact us at 505-263-7892.
Links
This website contains links to other websites ("Sites"). These Sites are provided for your convenience only and, as such, you access them at your own risk. We cannot control the content on these sites and we do not endorse, recommend, control the information on these sites and we are not affiliated with the owners of any of these sites. You may not link to this site or create hyper-links to this site without the express permission of the site owner. To request this permission please send us a contact request.
Help From the Very Start
"As a first time-home buyer, I was extremely nervous about the whole process, and had a LOT of questions. Talia not only patiently answered all of them, but went above and beyond to make sure I understood everything. She paid close attention to what I was looking for in a house, and helped me to find a great home that was within my price range. When it comes time for me to buy another home, I will definitely use Talia as my realtor again."
Jade Rennels
Talia Freedman, Albuquerque Real Estate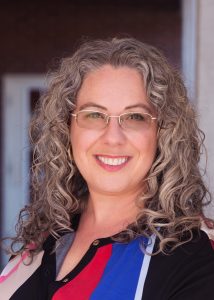 •  Winner multiple years Albuquerque Pride OUTStanding Achievement Award for Best Real
Estate Agent!
•  Winner of the Weekly Alibi Best of Burque: Best Real Estate Agent Award
Call Talia Now on 505.263.7892
Talia Freedman / Talia Freedman and Co.
4116 Lomas Blvd NE, Albuquerque, NM 87110
Cell: 505.263.7892. Fax: 877.544.1035