About Talia Freedman Albuquerque Real Estate Agent
I moved to the Albuquerque area in the summer of 1996 to attend the University of New Mexico (UNM.) During my time in the area I have lived in Downtown Albuquerque, the UNM area, Nob Hill, Moriarty and Tijeras. Needless to say, I've developed a deep familiarity with the many areas: Rio Rancho, Cedar Crest, Edgewood, Corrales, Placitas, Tijeras, Bernalillo and Albuquerque: Downtown, Uptown, North Valley, South Valley, NE Heights, NW Heights and more.
With my love and understanding for the Greater Albuquerque area, I help you find the home which will meet your needs and provide you with the resources needed to find out in which part of the Albuquerque area you would like to live. I use the latest techonology to make the entire home-buying process – all the way through to the closing – easy and as stress free as possible. Some of the tools I use includes Docusign, Client Portals in the MLS system, and of course, email and texting.
Through the many years since I personally relocated to the Albuquerque area, I've come to love and appreciate everything Albuquerque and New Mexico have to offer. I've developed deep roots in Albuquerque and remain in touch with the events, and happenings in Albuquerque and the surrounding areas.
If you're planning to buy (or build) a house in the Albuquerque area, who better to help you than someone who has a love for Albuquerque but has lived in other places as well? We all need some perspective on where we live and how it compares to other parts of the country. Orginally from New York City, I come to New Mexico from a vastly different lifestyle. I went from the crowded city streets of Manhattan to living on three acres in Tijeras, New Mexico just outside of Albuquerque. Now I live this rural way of life and love the tranquility and peace the mountains offer and the easy proximity to Albuquerque. After all, I am still a City Girl at heart and often walk the streets of Downtown Albuquerque taking in my dose of concrete and steel.
So, if you're thinking of moving to Albuquerque or are planning to retire to Albuquerque some time in the future, my in-depth knowledge of the Albuquerque area will help you figure out the best place for your new home. There's a reason I've been named the "Best Real Estate Agen in Albuquerque" numerous times by the community. Find out why for yourself and call me today to get started!
I sell houses too!
While I work extensively with buyers, I list and sell houses as well and my professional background is a tremendous help in a successful sale. I come to the profession of Real Estate with an extensive background in sales, advertising, marketing, art and writing. These skills combined with my knowledge of the Albuquerque area and it's housing market enables me to effectively market your house or property for sale. Take advantage of my expertise if you're thinking of selling your house or land in the Albuquerque area.
I have sold properties in the Albuquerque area ranging from condos to land, small houses to big, urban to rural, and have in many different areas from Rio Rancho to Sandia Park, the east mountains to the northeast heights, the north valley to the south. From a detailed market analysis, staging advice, professional photographs, compelling descriptions, and marketing materials, I will help you position your house to sell as quickly as possible for the largest amount possible.
My internet presence is also a large part of my marketing campaign. From Facebook, to Instagram, Pinterest and e-newsletters, I promote my listings in a consistent and broad basis.
Help From the Very Start
"I thought this trip would be the first of several made in the hope of finding the right retirement home. Instead, we found the absolutely perfect one within the first 24 hours – a true adobe, a century old, with kiva fireplaces, vigas, a casita, a walled compound and landscaping, all at a price I could afford! You explained everything, handled everything and made it all run smoothly; we got the contracts and inspections done before I left Albuquerque and once I was back in New York, you stayed with me every step of the way. Because I couldn't be there, you handled far more than a realtor normally would and somehow stayed calm and cheerful throughout. Thank you so much, and I look forward to seeing you in the future."
Victoria Guerin
Talia Freedman, Albuquerque Real Estate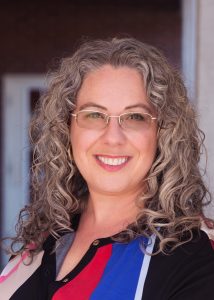 •  Winner multiple years Albuquerque Pride OUTStanding Achievement Award for Best Real
Estate Agent!
•  Winner of the Weekly Alibi Best of Burque: Best Real Estate Agent Award
Call Talia Now on 505.263.7892
Talia Freedman / Talia Freedman and Co.
4116 Lomas Blvd NE, Albuquerque, NM 87110
Cell: 505.263.7892. Fax: 877.544.1035