About Talia Freedman
Founder, Talia Freedman & Co.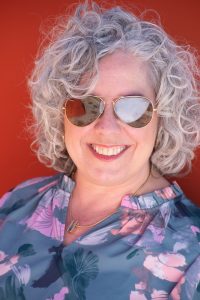 Originally from New York City, Talia came to New Mexico from the crowded streets of Manhattan. She now lives on three acres in Tijeras just outside of Albuquerque with her spouse and animals. She moved to Albuquerque in the summer of 1996 to attend the University of New Mexico (UNM) and graduated in 2000 with her Bachelor of Fine Arts with a concentration in printmaking and drawing. After working for a number of years in advertising, Talia made the move to a full-time career in real estate and eventually opened Talia Freedman and Co. Still a "City Girl" at heart, Talia often walks the streets of Downtown Albuquerque taking in her dose of concrete and steel.
Check out the first of Talia's appearances on KRQE's morning show, New Mexico Living:
We can help you sell or buy real estate!
Talia Freedman and Co specializes in helping people sell and buy houses, condos, vacant land, investment properties, commercial buildings and more.
Talia's professional background is a tremendous help in a successful sale, coming to real estate with experience in sales, advertising, marketing, art and writing. These skills combined with our collective knowledge of the Albuquerque area enable the brokers at Talia Freedman and Co. to get our buyers and sellers safely to the closing table.
Be sure to read through our buyer and seller sections, as well as our blog with helpful information to guide you on your way to reach your real estate goals.
Help From the Very Start
"I thought this trip would be the first of several made in the hope of finding the right retirement home. Instead, we found the absolutely perfect one within the first 24 hours – a true adobe, a century old, with kiva fireplaces, vigas, a casita, a walled compound and landscaping, all at a price I could afford! You explained everything, handled everything and made it all run smoothly; we got the contracts and inspections done before I left Albuquerque and once I was back in New York, you stayed with me every step of the way. Because I couldn't be there, you handled far more than a realtor normally would and somehow stayed calm and cheerful throughout. Thank you so much, and I look forward to seeing you in the future."
Victoria Guerin
Talia Freedman, Albuquerque Real Estate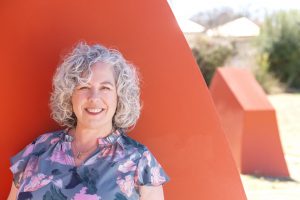 •  Winner multiple years Albuquerque Pride OUTStanding Achievement Award for Best Real
Estate Agent!
•  Winner of the Weekly Alibi Best of Burque: Best Real Estate Agent Award
Call Now on 505.263.7892
Talia Freedman and Co.
4116 Lomas Blvd NE, Albuquerque, NM 87110
Cell: 505.263.7892. Fax: 877.544.1035