Gay & Lesbian (LGBTQ+) Albuquerque Real Estate
Albuquerque's Premier Lesbian Realtor! Searching for a Gay or Lesbian Realtor in Albuquerque? Well, you've found her! Serving the LGBTQ+ community's Real Estate needs for well over a decade.
Winner for multiple years of the Albuquerque Pride OUTStanding Achievement Award for Best LGBTQ Real Estate Agent!
Thanks Albuquerque!
As a Gay Albuquerque Real estate agent, I appreciate and enjoy the active, vibrant and diverse community I've found in the Albuquerque area. I'm an active member of the Albuquerque Gay Business Community and was the co-founder of what is now the New Mexico OUT Business Alliance, though they certainly have grown the organization in wonderful new ways since our modest beginnings over 15 years ago. When you're looking for a LGBTQ Realtor or not, be sure you work with someone who is dedicated to the community and dedicated to being the best real estate professional in the Greater Albuquerque Area possible.
But finding the right Realtor is just the first step. Now that you've found me, it's time to get to work meeting your real estate goals. Call, text, or email me anytime and we'll get starting finding you that new Albuquerque house or selling your property.
While you're on the site be sure to check all of my great resources for the Greater Albuquerque area:
Search for Properties in Albuquerque, Rio Rancho, Corrales, Tijeras, Edgewood and more. And sign up to receive automatic alerts from any of the search results pages.
Take advantage of some of the Buyer Resources. These are particularly helpful for First Time Home Buyers, but are a good refresher even for the seasoned real estate buyer. Remember, like everyplace, the Albuquerque real estate market is unique so I've included information about the Greater Albuquerque real estate market that might not apply to other places. Good thing you have an area expert to help you through the process!
Research Albuquerque Neighborhood information. This includes detailed information on Nob Hill, the North Valley, Downtown Albuquerque, Uptown Albuquerque, EDO (Huning Highlands) and more. This is an especially good tool for people considering retiring or relocating to Albuquerque or the surrounding areas.
Read through some real estate Frequently Asked Questions (FAQ's).
Find out the value of your house (if it's in the Greater Albuquerque or Rio Rancho areas) with my Comparative Market Analysis request form under the Sellers tab.
Plus, below is some information that, whether you are a member of the Gay community or an ally, will help you enjoy the Albuquerque area and take advantage of all it has to offer.
Albuquerque LGBTQ Resources
New Mexico OUT Business Alliance
https://nmoba.org/
Essentially the GLBTQ Chamber of Commerce, NMOBA is a business and professional organization whose purpose is to "build upon, promote and invest in the diverse business and professional" community in New Mexico. They have an online directory so you can see some of the gay and gay supportive businesses in the area. Also, be sure to check out their FB page or website to find out what's happening.
Albuquerque Pride
www.abqpride.com
Not just active in June, Albuquerque Pride is always looking for and providing ways to support and promote the Albuquerque Gay Community. They organize the Gay Community table at the New Mexico State Fair, and are often seen at other community events providing valuable information. Their main focus is, of course, the annual Albuquerque Pride parade and festivities. Organizing what is arguably the best parade in the city, Albuquerque Pride is a highlight of the year.
New Mexico AIDS Services (NMAS)
www.nmas.net
One of Albuquerque's most active and critical organizations, NMAS has a number of fundraising events throughout the year. More details are available on their website and below. In addition to the events below they have an occasional Rummage Sale. Stop by and do some shopping, or donate items for them to sell.
Transgender Resource Center of New Mexico (TGRCNM)
https://tgrcnm.org/
The Transgender Resource Center of New Mexico provides advocacy, education, and direct services to transgender, nonbinary, gender nonconforming, and gender variant people and their families. These include support groups among many other things. They also have a thrift store that helps fund their important work in the community. Shop at or donate to Thrift-A-Lot on Lomas between Washington and San Mateo.
Annual Events
Southwest Annual FunnyFest – May
There's no better way to support the community then by laughing. Bringing in nationally known comedians, this event became a "can't miss" in it's first year. Visit www.southwestfunnyfest.com for tickets and more information. This event is growing every year and tickets sell faster and faster. I'm a major sponsor of this event so look for me in the orchestra and for my ad on the back cover! I've been with them since their first year and plan to support them into the future.
Annual Equality Ball – April
Support the local equal right group by attending one of the more upscale events in the Albuquerque Gay Community. Visit www.eqnm.org for photos from previous years and for more information.
Albuquerque Pride – June
The parade travels from Nob Hill to the Fair Grounds on San Pedro and is followed by more festivities including vendor booths, live music, dancing, food in a kid friendly environment. Having lead the country in children positive Pride festivals, Albuquerque Pride is truly an event for everyone.
Southwest Gay and Lesbian Film Festival – September
Closet Cinema brings us one of the best film festivals in the region. There is always something for everyone in this well organized and high quality offering of Queer film. Many shows sell out, so get your tickets early, and see as many of these great films as you can. Not only a film festival, there are always a number of great events to enhance the week long experience. Visit www.wayoutwestfilmfest.com for more information. Look for my ad in the program and at the films!
Help From the Very Start
"I thought this trip would be the first of several made in the hope of finding the right retirement home. Instead, we found the absolutely perfect one within the first 24 hours – a true adobe, a century old, with kiva fireplaces, vigas, a casita, a walled compound and landscaping, all at a price I could afford! You explained everything, handled everything and made it all run smoothly; we got the contracts and inspections done before I left Albuquerque and once I was back in New York, you stayed with me every step of the way. Because I couldn't be there, you handled far more than a realtor normally would and somehow stayed calm and cheerful throughout. Thank you so much, and I look forward to seeing you in the future."
Victoria Guerin
Talia Freedman, Albuquerque Real Estate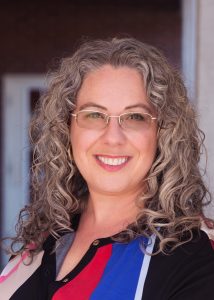 •  Winner multiple years Albuquerque Pride OUTStanding Achievement Award for Best Real
Estate Agent!
•  Winner of the Weekly Alibi Best of Burque: Best Real Estate Agent Award
Call Talia Now on 505.263.7892
Talia Freedman / Talia Freedman and Co.
4116 Lomas Blvd NE, Albuquerque, NM 87110
Cell: 505.263.7892. Fax: 877.544.1035