Frequently Asked Questions (FAQ)
10-31 Exchange
Question: I'm going to be selling an investment property and my accountant has advised me to do a 10-31 Exchange. Is that something you can handle for me? 
Answer: Yes! We have experience with 10-31 Exchanges whether you're on the buyer or seller side. We can use your Qualified Intermediary (the entity that holds the funds between when you sell and when you purchase the next property), or we can suggest one. If we're helping you purchase, we will help you stay on top of the timing for the 10-31 Exchange (both the period for you to identify new properties and the period to complete the exchange). And in either scenario we will do whatever we can to help you meet your goals.
Retiring to Albuquerque, NM
Question: I'm thinking of retiring to Albuquerque. What's the best way to go about this process?
Answer: If you're thinking of retiring to Albuquerque, you've come to the right place. I can help you through the process step by step and make sure it goes as smoothly as possible. One of the most important things to determine is how best you like to communicate. Some people prefer email. Some prefer the phone.
One of the most important tools I use is the web. I can create a private web portal where you can preview poperties which meet your criteria. Then when you're ready, you'll likely come to the Albuquerque area for visit and I'll show you the homes that are highest on your list, plus others I think you might like.
Once we find the right home, we'll write and negotiate the contract. I'll see you through the rest of the home buying process from conducting inspections, getting a mortgage if needed and going to closing. You can even sign your closing documents in your home town if needed. This can be done with Notary or with a title company.
Each person's wants and needs are different. I help you explore exactly what you want from your Albuquerque retirement home, and together we figure out the best way to find that home and work through the process.
Working with a Realtor
Question: Why should I work with a Realtor if I can find properties on line?
Answer: Buying a house involves a lot of research on your part as well as mine. I have lots of buyers who spend time on my website looking at properties and writing down which ones they want to see. I also have buyers who just let me know what they want and I pick the properties for them. If you like doing the research, that's great. But there's a lot more that goes into buying a house and it helps to have someone on your side to help you through it.
I will help you compare the pros and cons of each property. I will help you figure out how much to offer. I'll help you write and negotiate the offer. And, once you have a contract on a house, I'll schedule inspections, communicate with the title company, negotiate repairs, set up closing, do a walk through with you, communicate with your lender, go to closing and get the keys. And I will always be working to protect your interests and make sure things go smoothly.
Buyer Broker Agreement
Question: Why do I have to sign a Buyer Broker Agreement?
Answer: Every area is different. It is commong to use a Buyer's Broker agreement in Albuquerque. I use them with my buyers and I'll explain why. I am incredibly dedicated to my clients and to my profession and my promise to you is to provide the absolute best service I can and in return, you promise to only work with me, not to see properties without me (including new construction) and to tell me if there is anything you are not completely happy with so we can work on it and have a solid working relationship.
Getting Financing
Question: How do I go about getting approved for a mortgage?
Answer: The first thing you have to do is contact an Albuquerque mortgage lender. The reason the person needs to be from the Albuquerque area is because New Mexico lenders have to get licensed. That means, unless they've been licensed in a number of states, it's more likely than not your local lender won't be able to work in the Albuquerque area.
Call me if you'd like me to suggest a few people for you to consider. Through my clients, I have worked with a number of lenders and only recommend those with whom I and my clients have had good experiences. I'd be happy to put you in touch with someone.
The lender will research your credit, ask about your employment, request pay check stubs, tax returns or both. They'll also advise you (as am I) not to make any large purchases until after you buy the house. You don't want to do anything to negatively impact your financial situation and in particular, your credit score. So no new furniture for the new house until after you've closed and gotten the keys.
Question: Is there anything I should do about financing in the year or two before I buy a house?
Answer: If you're a planner, and you're thinking of buying a house in a year or two, you can take a few steps to make sure you're ready when the time comes.
First, check out your credit situation. You can get free copies of your credit reports to make sure there are no discrepancies which need to be fixed. If there are, you'll have time to fix them. If they are severe or you have trouble getting the problems removed from your credit report, you might want/have to employ a credit repair person.
Many states have ruled that credit agencies have to provide one free credit report per year per person. This is very helpful in clearing up any old credit cards or claims that may show up and impact your credit score. To do this you can visit AnnualCreditReport.com which is a site sponsored by Equifax, Experian and TransUnion which are three of the big credit reporting agencies in the US.
Question: How do I know how much I can spend on a house?
Answer: Getting approved for a mortgage is very important, but it's just as important to figure out how much you feel comfortable spending every month. Many people get approved for more than they actually want to spend. It's good to find out what your limits are from the mortgage company, but it's more important to know what you feel comfortable spending.
Think about your current expenses and then consider how much more you'd be willing to spend on a mortgage rather than rent. Having that figure ready will help you and your lender figure out how much house you can buy.
Increasing Equity
Question: What can I do to increase my equity in my house besides making extra principal payments on my loan?
Answer: Equity is the percentage, or amount, of your house that you own outright. So if you put 10% down on the house when you purchased it, you started out with 10% equity.
There are a number of ways of increasing your equity while you own your home. If you make additional mortgage payments, or pay extra towards the principal, you add to the equity you have in your home.
Another way to grow your equity is to improve the value of the house, which increases the difference between the loan amount and the total value of the home. This is done through making renovations, repairs and upgrades and updates to your house.
The third way to increase equity in a home is to sell in a high seller's market when values are higher than when you purchased your home.
Making repairs before selling
Question: Am I going to have to make repairs on my home in order to sell it?
Answer: You never know what a buyer might ask for, but the single best thing you can do is make any needed repairs before your house is on the market. It's true, you may fix things that the buyer would not have requested, but the fewer items on the inspection report, the smoother things will go.
Few things have a stronger impact than a home that seems cared for, and nothing is worse than a home that seems neglected.
Staging
Question: What do I have to do to prepare my home for sale? Is cleaning it really well enough?
Answer: When you're ready to sell your home, there are a number of things you have to do to get it ready. You want to price your home to get people in the door, and then you need to make sure they like what they see. A good thorough cleaning is a great way to start, but it's just not enough.
It's always critical that your home stands out from the competition. That's where "Staging" comes in. Staging is when you take furniture and decorations and position them to highlight the best features of the house, downplay the worst and provide a clean, compelling and effective presentation.
You want the buyers to envision their own belongings in the house. If you have a wall of family photos, people can't see past them to imagine their own photos there. Staging provides them with an idea of how the space can be used, but otherwise gives them a blank canvas on which to design their future.
You can stage your home with your own furnishings, or you can rent or buy furniture with which to do it. Ideally, you'd hire a professional Stager to help with this, but if you can't afford that, a lot can be accomplished on your own or with the help of your Realtor.
You will need to de-clutter and de-personalize your space and then organize your furniture in a way that shows off the features and benefits of your house. You may even have to rent a storage unit if you don't have space to discretely hide the items you'll be removing. You'll likely be moving soon, so think of it as advance packing.
So when selling your home, create a space that entices the buyer, price it correctly, be aware of the market conditions and make it easy to show. All of these things will help give you the edge in a market with many listings to consider that are in direct competition to yours.
Pricing your house for sale
Question: I live in the Albuquerque area and I'm thinking of selling my home. How do I go about finding out how much it's worth?
Answer: If you're selling your home, pricing is one of the most critical steps. If you price too high, no one will come see it and you need people to see it in order to sell it. If you price much too low, you're leaving money on the table and no one wants to do that.
The first thing you should do is fill out the Comparative Market Analysis form on my website. This will give us the information we need to determine the general value of your home.
Then, we'll contact you and ask you some questions about your house, and set up a time when we can come see it in person. We can research your home's value, but we won't really know what it's most likely sales price will be until we've seen it.
Each area in Albuquerque has different prices, features and styles which sell best.
The condition of a house also has a lot to do with the value. If an older home has no updates, then it will sell for less than the same home which has been completely remodeled.
We're here to help you from the very start.
Call us at 505.263.7892 with any questions you may have.
Waiving inspections
Waiving inspections is a tool some people in a competitive market to make their offer stand out. But it's a big decision and you should think carefully about waiving inspections before you make that decision. For more information on the various inspections you can get, visit the following blog post. It is the recommendation of Talia Freedman and Co and all of it's Brokers that you complete inspections on any property on which you have a contract. If you choose to waive any or all inspections, it's important to understand the risks associated with not inspecting the property. Some people feel comfortable with this and some don't, The vast majority of buyers DO get inspections done and out of the hundreds of homes we've sold, only four or five buyers have waived inspections altogether. 
Help From the Very Start
"Realtor. What a realtor should be? Every characteristic that Talia has is what a realtor should be. The moment I called Talia, she emailed me with listings of the type of homes and neighborhoods I was interested in. Every time (which was many) I called her, she would set a time to meet or pick me up to look at my long list of homes to see. She would never hesitate to meet with me or give just her hard honest opinion. If you want comfortable service, Talia provides that. Each outing she would make sure I was comfortable…even to go so far in providing snacks and water during our drive from one house to another!!!! Talia has provided beyond exceptional service that I am forever grateful for her help in finding my dream home!!!!"
Christine White
Talia Freedman, Albuquerque Real Estate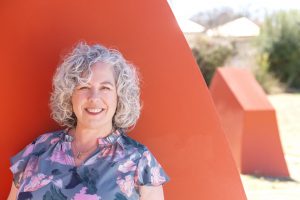 •  Winner multiple years Albuquerque Pride OUTStanding Achievement Award for Best Real
Estate Agent!
•  Winner of the Weekly Alibi Best of Burque: Best Real Estate Agent Award
Call Now on 505.263.7892
Talia Freedman and Co.
4116 Lomas Blvd NE, Albuquerque, NM 87110
Cell: 505.263.7892. Fax: 877.544.1035