Albuquerque Resources
Thinking of retiring to the Southwest?
The Albuquerque area has moderate weather all year round!
Discover why so many people are relocating to Albuquerque, New Mexico. It could be the mild weather… spectacular views… rich culture…great outdoor activities… eclectic art scene… the University of New Mexico… and so many other wonderful things that can't be listed here. But let's come back to the weather. We have four distinct seasons (a must have for most people retiring from New England, New York or anywhere else on the East Coast!), and while it's hot in the summer, it cools down at night. The leaves change in the Fall. The flowers bloom in the Spring. The sunsets are amazing in the monsoon season in August. The skies are a crystal clear blue the rest of the year. We have clean air (3rd cleanest city in the county according to the New York Times). There's snow on the Sandia Mountains. There's skiing on the Sandia Crest and of course in the mountains throughout the state. There's hardly any humidity or rain — we have over 300 days of sunshine in Albuquerque! So take a trip to Albuquerque, New Mexico and find out why it's one of the best places to retire! Plus, Santa Fe is just a quick train or car ride away!
It's also a select area for vacation homes. Maybe you need to escape a frigid east coast winter. Albuquerque isn't as warm as some locations, but it offers a much more mild winter than the northeast. If you're tired of sweltering and humid summers, the Greater Albuquerque Area provides relief from those as well. Many people from hotter regions spend their summers in the Albuquerque Area. The 20-40 degree drop in temperature at night alone makes it worth the seasonal move.
Helpful Albuquerque Relocation and Retirement Resources
If you're thinking of relocating or retiring to Albuquerque, you might find these links helpful in your research.
These websites contain everything from Albuquerque area events, to Albuquerque school information, activities and more.
Albuquerque Convention and Visitors Bureau
Albuquerque area events, golf courses and other tourist and meeting information
www.itsatrip.org
Bernalillo County
County services, tax and zoning information
www.bernco.gov
City of Albuquerque
Research city services, zoning, event and other information
www.cabq.gov
New Mexico OUT Business Alliance
Building, promoting and fostering a robust LGBTQ business and professional community in New Mexico.
Home
Hispano Chamber of Commerce
One of the two biggest Chambers of Commerce in Albuquerque
www.ahcnm.org
Albuquerque Chamber of Commerce
The largest Albuquerque area Chamber of Commerce
www.abqchamber.com
Albuquerque Independent Business Alliance (AIBA)
The only Chamber of Commerce exclusively dedicated to the independent business community
keepitquerque.org
Rio Rancho Chamber of Commerce
Very important in a rapidly growing city
www.rrchamber.org
WEEST Corp
A wonderful local business incubator and small business support organization
www.wesst.org
University of New Mexico (UNM)
Great education and a robust continuing ed department
www.unm.edu
Community College of New Mexico (CNM)
Vocational and Associates degrees available
www.cnm.edu
New Mexico Highlands University
Undergraduate and Graduate Degrees offered
www.nmhu.edu
Please note: Links to third party web sites are provided solely as a convenience. I am familiar with some of the above organizations, but certainly not all. Therefore, I do not endorse or recommend the services of any one company, person or organization and I do not benefit from you using any of the above providers. Also, these links will take you to another site. The contents of these sites are beyond my control. I do not warrent or guarantee the accuracy of their content, nor am I responsible for their content in any way.
Help From the Very Start
"As a first time-home buyer, I was extremely nervous about the whole process, and had a LOT of questions. Talia not only patiently answered all of them, but went above and beyond to make sure I understood everything. She paid close attention to what I was looking for in a house, and helped me to find a great home that was within my price range. When it comes time for me to buy another home, I will definitely use Talia as my realtor again."
Jade Rennels
Talia Freedman, Albuquerque Real Estate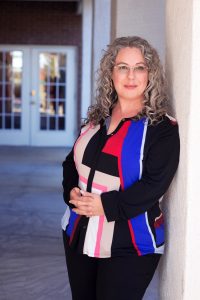 •  Winner multiple years Albuquerque Pride OUTStanding Achievement Award for Best Real
Estate Agent!
•  Winner of the Weekly Alibi Best of Burque: Best Real Estate Agent Award
Call Talia Now on 505.263.7892
Talia Freedman / Talia Freedman and Co.
4116 Lomas Blvd NE, Albuquerque, NM 87110
Cell: 505.263.7892. Fax: 877.544.1035