Take the First Step to Selling
Information for selling your home, investment or land in Albuquerque, Rio Rancho, Corrales, Tijeras, Santa Fe and more.
Whether it's a house, commercial building, investment property, vacant land, or a 10-31 Exchange, selling real property takes planning and preparation. At Talia Freedman & Co. we take a unique and specialized approach to listing a property for sale. We do not dictate what your property is worth. We do not dictate the listing price, and we can't control the sales price. We view our role as educator, guide and market expert. We're going to give you insights and research into the real estate market. We'll discuss trends, both short and long term, and the many things we've learned over the years of helping people successfully sell their properties.
What about the list price? That's up to you.
We're going to research the range in which houses similar to yours are selling, and we'll share our view of the "most likely sales price" based on recent sales and market trends. We'll let you know if we think you're "way off" and the pros and cons of your desired list price, but ultimately we want to help you reach your goals. If it feels right to you to try for a higher list price, we'll try it with you. The market will ultimately decide and we're happy to be proven wrong if it means we can help you achieve your goals.
And we're always willing to learn right along side our clients!
So what's next? The first step is to find out the value. As soon as you begin contemplating selling your property, call us and we will complete a Comparative Market Analysis and talk you through the process. Even if you want to sell in a year or more, it's good to start the discussion sooner than later so we can figure out the best strategy and so when the time comes to put your property on the market, you'll be ready.
The reason a Comparative Market Analysis (CMA) is important in the early stages is because each area, within each city – whether its Albuquerque, Rio Rancho, or Santa Fe – is it's own unique market.  Neighborhoods might be considered "micro-markets" selling at different values within the same city. This holds true all over the country. So if you're in Rio Rancho, you can't assume your house will sell for the same amount as if you lived in the northeast heights of Albuquerque or in Santa Fe. You need to find the appropriate price range for your house so you can make an educated decision.
We take a very detailed approach to figuring out the value of a property and to completing a Market Analysis. We look for comparable properties which have sold in the immediate area, are similar in size, style and condition, and have sold in recent months. We also make an adjustment for specific features such as larger or smaller square footage, fireplaces, updates and upgrades, garage spaces and more. This is similar to the approach taken by appraisers. While it is not an appraisal (they have specialized software they use and an extremely detailed process and guidelines they follow), it does afford you a realistic look at the most likely sales price for your property in the Greater Albuquerque or Santa Fe area. Once you have this information, we can work together to determine the best strategy going forward.
Another common scenario is that homes sell for vastly differently prices when they've been remodeled versus when they have not. But not all areas reward a remodel in the same way. You have to be careful not to rush into a remodel before getting a detailed Market Analysis to help you determine the best course of action. In this scenario, we will do one Market Analysis for each scenario: what the house is worth right now, what it's worth with a large scale remodel, and what it's worth if you only do a few things such as paint, carpet and a deep clean. If you do decide to remodel in order to sell your house, it must be done carefully and with the most likely financial rewards in mind. Call us to discuss the various options!
Deciding if and when to sell your house or property takes thought and planning. But there are other options and I'm here to help you explore those as well. You might want to explore: keeping it as a rental property, buying now and selling later, making updates to increase value…Whatever you decide, we're here to help with the planning, strategy and process.
Contact us anytime to discuss selling your property in the Greater Albuquerque or Santa fe area. We're always here to help and it's never too early to have a conversation or get a sense of value. For more information visit the Home Selling Checklist page for a step-by-step view of the process.
Help From the Very Start
"After being in touch with, and attempting to work with, multiple other agents, we were put in touch with Talia Freedman. With an open mind and a sense of adventure, she was willing to be a part of helping my partner and myself find a very particular kind of property. Talia respected the parameters we needed to work within, and helped us to find and purchase what we were looking for. After a couple of close calls, the property was located, and Talia ushered us through the process. Patient, helpful, considerate, thoughtful, and caring – I haven't met a better agent."
Megan Raloff
Talia Freedman, Albuquerque Real Estate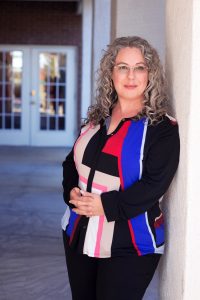 •  Winner multiple years Albuquerque Pride OUTStanding Achievement Award for Best Real
Estate Agent!
•  Winner of the Weekly Alibi Best of Burque: Best Real Estate Agent Award
Call Talia Now on 505.263.7892
Talia Freedman / Talia Freedman and Co.
4116 Lomas Blvd NE, Albuquerque, NM 87110
Cell: 505.263.7892. Fax: 877.544.1035