Seller Resources
Information for selling your home in Albuquerque, Rio Rancho, Corrales, Tijeras and more.
Selling your home takes planning and preparation. The first step is to find out the value of your house. So, as soon as you begin contemplating selling your property, call me and I will complete a Comparative Market Analysis and talk you through the process. Even if you want to sell in a year, it's good to start discussing the process immediately so when the time comes to put your house on the market, you'll be ready.
The reason a Comparative Market Analysis (CMA) is important in the early stages is because each area, even within Albuquerque and Rio Rancho, have their own unique markets. Taylor Ranch will likely sell at very different prices than Nob Hill, but even a house in Ladera Heights, just a couple of miles away may sell for much less. This holds true all over the country. So if you're in Rio Rancho, you can't assume your house will sell for the same amount as if you lived in the northeast heights of Albuquerque. You need to find out what your house is worth so you know how much you're likely to get when you sell. I take a very detailed approach to figuring out the value of a house. I take a very detailed approach to a Market Analysis including finding comparable properties which have sold in the immediate area and are similar in size, style and condition. This is very similar to the approach taken by appraisers. While it is not an appraisal, it does afford us a realistic look at the most likely sales price of your Albuquerque area house. Once you have this information, we can work together to determine the best strategy going forward.
Another common scenario in various Albuquerque area is that homes sell for vastly differently prices when they've been remodeled versus when they have not. But not all areas offer the same benefits for a remodel. Nob Hill is one of the most commonly known areas in Albuquerque that provides great rewards for a well done remodel. The same is true for Downtown, Uptown and the North Valley and must of the Northeast Heights. But when you start looking in parts of the Northwest heights of Albuquerque and Rio Rancho, the story is different. Remodels are not rewarded as much possibly because the homes aren't as old. Whatever the reason, you have to be careful not to rush into a remodel before selling and a detailed Market Analysis will help you determine the best course of action. If you do decide to remodel, it must be done carefully and with the most likely financial rewards in mind.
Deciding if and when to sell your house or property takes thought and planning. But there are other options and I'm here to help you explore those as well. You might want to explore: keeping it as a rental property, buying now and selling later, making updates to increase value…Whatever you decide, I'm here to help with the planning, strategy and process.
Contact me anytime to discuss selling your property in the Greater Albuquerque Area. I'm always here to help and it's never too early to have a conversation or get a sense of value.
Help From the Very Start
"After being in touch with, and attempting to work with, multiple other agents, we were put in touch with Talia Freedman. With an open mind and a sense of adventure, she was willing to be a part of helping my partner and myself find a very particular kind of property. Talia respected the parameters we needed to work within, and helped us to find and purchase what we were looking for. After a couple of close calls, the property was located, and Talia ushered us through the process. Patient, helpful, considerate, thoughtful, and caring – I haven't met a better agent."
Megan Raloff
Talia Freedman, Albuquerque Real Estate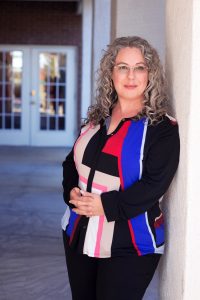 •  Winner multiple years Albuquerque Pride OUTStanding Achievement Award for Best Real
Estate Agent!
•  Winner of the Weekly Alibi Best of Burque: Best Real Estate Agent Award
Call Talia Now on 505.263.7892
Talia Freedman / Talia Freedman and Co.
4116 Lomas Blvd NE, Albuquerque, NM 87110
Cell: 505.263.7892. Fax: 877.544.1035