Architectural Styles
Mid Century Modern Albuquerque
I am often known to drive up and down the streets of Albuquerque studying the houses and memorizing the streets with the coolest "Mid Mod" exteriors. As it turns out, Albuquerque has a WONDERFUL tradition of Mid Century Modern Homes. With almost the entire Uptown area and much of the Northeast Heights being built from the late 1950's through the late 1970's, there is no shortage of cool brick ranches. Mossman was a great builder of the classic ranch in the 60's and there are many to be found. The Foothills also offers some amazing houses, many built in the 1970's but offering no less style and "retro" nostalgia. Of course, the Mid Century style has gone unappreciated and many have had their cool original features replaced, but there's many a gem out there waiting to be found. Altura Park, and other areas near the University of New Mexico also offer great Mid Century options often in a larger, more custom style. Call me today if you want to work with someone who truly understands and loves the Mid Century houses in Albuquerque and can help you find that home of your dreams.
Pueblo-Style and Adobe Homes
Another long-standing feature of many areas in the Greater Albuquerque Area are Adobe Homes. These can be found in Downtown, Nob Hill, South Valley, North Valley, Corrales, Placitas Rio Rancho and more. The majority of homes in the area are considered "Pueblo-style" but are usually built out of block (cinderblock) or frame (usually wood) construction. But sometimes, houses that were built sometimes as much as 100+ years ago, are made out of adobe, but they may or may not be Pueblo style. In the Downtown Albuquerque area there are a number of Craftsman or late Victorian homes that are made out of Terrone Adobe which are adobe blocks that have been cut out of the riverbank. One of the biggest and more noticeable features about adobe homes, besides the thick walls (sometimes more than a foot thick!) is how cool they are in the heat of the day and warm in the winter. Besides charm, adobe construction offers myriad benefits.
A number of my clients will only live in adobe homes. These devotees are not alone. There are many who feel the same way and they're not just interested in the style of the homes. If they were, they could find many adobe-style or "Pueblo" style homes built with Block or Frame construction. These homes are often wonderful, but they will not have the features inherent in an adobe home.
There are a number of different kinds of abode construction. Below is a brief description of some of the adobe styles and types of construction you might find when searching for a home in the Albuquerque area:
Adobe – Adobe construction is general built out of mud bricks mixed with sand or straw or other binding material. Not widely known in the rest of the country, adobe construction is the backbone of Albuquerque and New Mexican style and architecture. There are other kinds of adobe bricks that can be used such as Terrone construction.
Terrone Adobe – Terrone adobe homes are built with bricks that have been traditionally cut out of a river or ditch bank. They are usually a bit bigger and deeper than regular adobe bricks and they are usually not mixed with straw or other materials. These can be found throughout Albuquerque and aficionados have a particular love for this style of construction.
Craftsman Style and Late Victorian
Most common in the Downtown and Old Town areas, Albuquerque is home to many tree-lined streets featuring homes built in the Late Victorian and Craftsman eras. Often built out of "Lath and plaster" some of these homes are adobe construction.
They feature high ceilings, tall windows, and thick baseboards for which these homes are known. Sometimes you might even find an original tin ceiling!
Help From the Very Start
"We have now worked with Talia three times as a realtor and we could not be more impressed! We never want to use another realtor as Talia is knowledgeable, ethical, patient, flexible and helpful! She's kind and straightfoward, She tells you exactly what you need to know when navigating the market and the sometimes maddening process of buying a house. She is completely on top of things, so I never had to worry that something wasn't getting done or was late. She makes buying a house so easy, she will at times actually hold your hand, if you need it! She's also fun to be around which is so important for those many hours of looking and looking at houses and properties."
Heather Cowan
Talia Freedman, Albuquerque Real Estate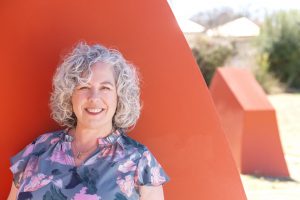 •  Winner multiple years Albuquerque Pride OUTStanding Achievement Award for Best Real
Estate Agent!
•  Winner of the Weekly Alibi Best of Burque: Best Real Estate Agent Award
Call Now on 505.263.7892
Talia Freedman and Co.
4116 Lomas Blvd NE, Albuquerque, NM 87110
Cell: 505.263.7892. Fax: 877.544.1035