Buyers Instructions & Checklist
Whether you already live in Albuquerque or you're relocating or retiring to the Albuquerque area, the steps below will help you gain an understanding of the home buying process. If you have any questions, feel free to email or call me, Talia Freedman, to discuss your thoughts, questions, or plans. I'm always here to help and it's never too early to get started.
Check out this great video for home buying tips.
Home Buyers' Step-by-step instructions
Pick a Realtor (me, of course)
Sign a Buyer/Broker Agreement
Pick a Lender (The above three can be done in the reverse order.)
Get approved
Write an offer
Negotiate the contract
Get offer accepted
Get insurance
Complete inspections
Negotiate repairs
File change of address – 1 week before signing
Jump through last minute underwriting hoops – 1 week before signing
Change utilities (gas, electric, cable, phone) – 3 days before signing
Get final dollar amount needed for signing – 2 days before signing
Do walk-through – review repairs list if any – 1 day before signing
Get cashier's check or set up wire for signing – 1 day before or day of signing
Go to signing and sign lots of papers (takes about an hour) Bring a cashiers check made out to the title co and Driver's License
Get keys – Day after signing, sometimes 2
Alert people to address change: banks, credit cards, subscriptions, schools…
Change the locks
Deep clean
Move in
Have house warming party and invite your Realtor, lender, insurance agent and mover (or anyone who you would refer to your friends in the future)
Help From the Very Start
"We have now worked with Talia three times as a realtor and we could not be more impressed! We never want to use another realtor as Talia is knowledgeable, ethical, patient, flexible and helpful! She's kind and straightfoward, She tells you exactly what you need to know when navigating the market and the sometimes maddening process of buying a house. She is completely on top of things, so I never had to worry that something wasn't getting done or was late. She makes buying a house so easy, she will at times actually hold your hand, if you need it! She's also fun to be around which is so important for those many hours of looking and looking at houses and properties."
Heather Cowan
Talia Freedman, Albuquerque Real Estate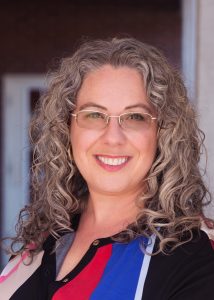 •  Winner multiple years Albuquerque Pride OUTStanding Achievement Award for Best Real
Estate Agent!
•  Winner of the Weekly Alibi Best of Burque: Best Real Estate Agent Award
Call Talia Now on 505.263.7892
Talia Freedman / Talia Freedman and Co.
4116 Lomas Blvd NE, Albuquerque, NM 87110
Cell: 505.263.7892. Fax: 877.544.1035