Albuquerque Neighborhoods
If you're thinking of moving or retiring to Albuquerque, Rio Rancho or any other part of the Greater Albuquerque area, it's important to research the different neighborhoods to find out where you might like to live. Albuquerque is a diverse city filled with unique areas. If you're already in the Albuquerque area, or are planning a visit, I suggest traveling the city and learning what each area has to offer. This experience will help you decide where in Albuquerque you might like to live. Maybe you prefer the urban feel of Downtown or the Mid Century houses of the Uptown area. Maybe you prefer a more rural feel like the North Valley or South Valley. Or you need even more space and want to explore the "green side" of the mountain in Tijeras or Edgewood. Regardless of where you decide to move, take some time to check out the info below, along with the homes for sale, and learn about the different areas of the Greater Albuquerque Area.
Every neighborhood has its own flavor, feel and way of life. Below are brief descriptions of a number of areas to help you figure out where you might like to live. Nothing can replace the experience and knowledge you'll gain by personally exploring each locale, but this will give you a sense of Albuquerque and all it has to offer.
Downtown
Albuquerque's Downtown area has seen a strong revitalization over the last few years. With more restaurants, bars, homes, condos and parks than before, Albuquerque's Downtown area offers a wide variety of experiences and activities year round. From gallery tours, to movie night in the park during the summer, the Albuquerque Downtown area is quickly becoming one of the centers of Albuquerque itself. Check out my Downtown page in this section for more information.
From the Green Built townhouses the Elements, to the individual rehab projects all over Downtown Albuquerque, there are many affordable and nice options for urban living in Albuquerque.
EDO / Huning Highlands (East of Downtown)
Huning Highlands, or EDO as it is sometimes called, is the area between Downtown Albuquerque and I-25. It features a variety of stores, restaurants, renovated buildings which now house some of the city's most modern lofts and condos and more. Part of the charm of this area is found in the comination of older homes, small area parks, new construction and wide walkable streets. Check out the above neighborhood association website for more information.
One of the first areas to see the Urban Living movement take hold in Albuquerque, Huning Highlands (EDO) has experienced development n the best way. The essence of the area has not changed, but there are wonderful stores, restaurants (such as the Grove or the Standard Diner) which have made it truly an urban neighborhood made for weekend enjoyment.
Nob Hill / University Area
Nob Hill and University area is the area between University Blvd and San Mateo Blvd with it's center on Central Ave. Nob Hill is a more narrowly defined area between Girard and Washington but the area as a whole is a bit larger. Nob Hill has long been the local business shopping capital of Albuquerque. Small, walkable streets lined with non-chain stores keep Albuquerque residents coming back year after year, day after day. There is no shortage of wonderful restaurants and shops. It's easy to stop at Carlisle but don't forget to head east of there as well and check out some of the shops and eats.
A wonderful area to shop during the holidays or just stroll around on a summer evening. There's always something happening in Nob Hill in Albuquerque. From the Summer Strolls to the holiday shopping days, not to mention the city's best known and possibly, only independent movie theater. Nob Hill truly has something for everyone. The housing offers a diverse range of options from townhomes, to condos to houses with lovely backyards. The vast majority of houses are pueblo style with few of them likely to be adobe construction.
South Valley
The South Valley of Albuquerque is like a city unto itself and also contains a tremendous amount of history. One of the older areas in Albuquerque, the South Valley is also one of the greenest. The South Valley is much more affordable than the North Valley but with much of the same landscape and feel. If you want a rural feel but still be in Albuquerque proper this might the place for you.
Home to wonderful parades, farmers markets, local business and more greenery than even the North Valley in Albuquerque, the South Valley offers its own experience and way of live. It's country in the city and offers space and affordability along with easy access to work and play.
Southeast Heights (International District)
Close to the University of New Mexico as well as the state Fair Grounds (otherwise known as Expo NM), Kirtland Air Force Base, CNM, and much more, the Southeast heights offers a wide diversity of living options from condos and townhomes to detached homes with big yards. Home to the "International District" the Southeast Heights of Albuquerque has a wide variety of cuisine to sample, plus the fantastic Talin Market offering an impressive collection of international foods.
North Valley
Located between the Rio Grande River and Edith Blvd, the North Valley is an eclectic neighborhood with the unique feature of being near the river and the Rio Grande Nature Center. With a high water table, similar to the South Valley, Albuquerque's North Valley is possibly the lushest part of Albuquerque. With towering cottonwood trees and grassy pastures, the North Valley feels like a small town unto itself. There are also great restaurants, art galleries, theaters, events, farmers' markets on the weekends, and much more. Take the drive up Rio Grande Blvd from Old Town to Alameda and see some of Albuquerque's biggest mansions, best roses, and certainly one of our most lovely roads.
The North Valley in Albuquerque has an appeal all it's own. Tall cottonwood trees provide rare and much-needed shade. The high water table makes the area lusher than the rest of the city. And the careful development seems to have protected these features giving homes in this area loyal devotees. A little less bustling than the rest of the city, there is plenty to do and see. You can walk along the river, take a scenic drive up Rio Grande Blvd, visit one of the local wineries or shop in one of the lovely independent stores. Below is a list of some stores, restaurants, and attractions that you might want to visit if you are interested in learning more about the north valley of Albuquerque.
East Mountains
Through the canyon and to the east side of the mountains are Tijeras, Cedar Crest, Edgewood, and Moriarty. All have a different feel but Tijeras and Cedar Crest are greener and more "hilly" while Edgewood and Moriarty are flatter and farther from Albuquerque. All offer a cool in the summer, more snow in the winter, rural living option while still being a quick and easy drive to Albuquerque. Moriarty tops out at about 40 minutes to Albuquerque, but you be nestled in the mountain and still just be 10 minutes to "town" (like I am). Definitely worth a drive up the Turquoise Trail (the back way to Santa Fe), or follow "Old 66" into the mountains.
Rio Rancho and Bernalillo
One of the fastest-growing cities in the country, Rio Rancho offers highly affordable real estate with a wide variety of possibilities from condos and townhouses to gated communities to high-quality free-standing homes. To get a lot of "bang for your buck" Rio Rancho is a great place to consider. Similar to the west side of Albuquerque, there's a lot of driving, but there's also a lot of parks, great shopping, good food, and entertainment. Visit the Rio Rancho city website above to find out more.
Just east of Rio Rancho and by it's northern-most point, is Bernalillo. It's a small town which affords a mixture of smaller houses and some bigger houses bordering the east side of the river, which makes for lush lawns and tall trees. Also offering some charming stores and one of our locally famous restaurants, The Range, Bernalillo is worth the drive.
Corrales
Another smaller town between the NW Valley of Albuquerque and the southern part of Rio Rancho, Corrales is a town that offers incredible convenience to the malls and shopping in Rio Rancho, but the country and rural feel of the North Valley. Small shops and cafes and art galleries line the main road. Definitely take a drive through Corrales while you explore the northwestern parts of the area.
Placitas
Tucked in the mountains and just east of Bernalillo, Placitas, NM offers the charm of a small town, the views of being in the mountains, and the convenience of being close by to Bernalillo and Rio Rancho. Originally an artist's getaway, Placitas has a great mix of older, eclectic homes and newer, mostly pueblo-style homes. The best thing (for some), it doesn't snow as much as it does in the east mountains.
Attractions and things to do:
There's so much to do in the area it would take pages and pages to list it all here. Instead, below you'll find links to a few keys websites which have calendars and stay up-to-date with the goings-on.
Help From the Very Start
"I thought this trip would be the first of several made in the hope of finding the right retirement home. Instead, we found the absolutely perfect one within the first 24 hours – a true adobe, a century old, with kiva fireplaces, vigas, a casita, a walled compound and landscaping, all at a price I could afford! You explained everything, handled everything and made it all run smoothly; we got the contracts and inspections done before I left Albuquerque and once I was back in New York, you stayed with me every step of the way. Because I couldn't be there, you handled far more than a realtor normally would and somehow stayed calm and cheerful throughout. Thank you so much, and I look forward to seeing you in the future."
Victoria Guerin
Talia Freedman, Albuquerque Real Estate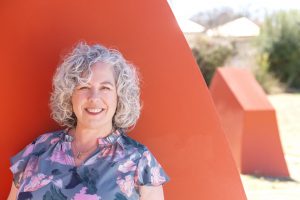 •  Winner multiple years Albuquerque Pride OUTStanding Achievement Award for Best Real
Estate Agent!
•  Winner of the Weekly Alibi Best of Burque: Best Real Estate Agent Award
Call Now on 505.263.7892
Talia Freedman and Co.
4116 Lomas Blvd NE, Albuquerque, NM 87110
Cell: 505.263.7892. Fax: 877.544.1035