Buyers Resources
Below are some resources and information to help you with your Albuquerque area home search. As always, please feel free to call me at 505-263-7892 with any questions you might have. I'm always available to take your questions and help you find your next home. At the bottom of the page is some information on Adobe homes for those considering this unique kind of home.
While conducting your home and area exploration, ask yourself the following questions:
How much land do I want?
Do I want to be close to my neighbors, or have some space and distance?
Is it important that I feel like I'm in the heart of Albuquerque, or would I rather a more rural feeling?
Do I want to be in a busy part of Albuquerque where there is a lot to do and see? or would I rather a quieter area where there are fewer businesses, less activity and lots of space?
Do I want a modern and uniform development? or would I rather the quirky feel of an older neighborhood where all of the homes are different?
Go through these questions and write down your answers. This information will help you figure out where in Albuquerque you might like to live. Then you can start to narrow down some of the other details.
There are many considerations and only you know what you would like in your living situation. Asking yourself some of these questions, and getting a feel for the different areas in Albuquerque, will help you decide where to concentrate your efforts.
Below are some additional websites that provide local area information. Take a look at what they offer and use them in learning about the area:
GIS – Interactive Map Sites
School districts
Crime stats by area
Parks and Recreation
Zoning info
Environmental Health
Political districts
Public art projects
Other Bernco info
Animal control
Tax protest info
Property ownership by address
Swimming pool info
Graffiti removal
Yard waste pick up and more
cabq.gov
311 Citizen Contact Center
Home Rehabilitation Program (for low-income families)
Neighborhood Associations
Neighborhood Traffic Management
Litter and weed complaints and more
Home Smart
Home Maintenance tips
Month by month maintenance schedule
Help From the Very Start
"We have now worked with Talia three times as a realtor and we could not be more impressed! We never want to use another realtor as Talia is knowledgeable, ethical, patient, flexible and helpful! She's kind and straightfoward, She tells you exactly what you need to know when navigating the market and the sometimes maddening process of buying a house. She is completely on top of things, so I never had to worry that something wasn't getting done or was late. She makes buying a house so easy, she will at times actually hold your hand, if you need it! She's also fun to be around which is so important for those many hours of looking and looking at houses and properties."
Heather Cowan
Talia Freedman, Albuquerque Real Estate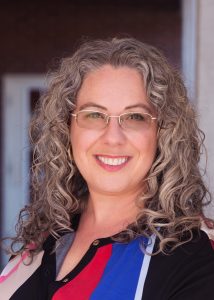 •  Winner multiple years Albuquerque Pride OUTStanding Achievement Award for Best Real
Estate Agent!
•  Winner of the Weekly Alibi Best of Burque: Best Real Estate Agent Award
Call Talia Now on 505.263.7892
Talia Freedman / Talia Freedman and Co.
4116 Lomas Blvd NE, Albuquerque, NM 87110
Cell: 505.263.7892. Fax: 877.544.1035