Assessing Your Criteria
Knowing what you want in a new property is one of the most important first steps to figuring out what and where you want to, or will be able to buy. The criteria for buying an investment property are often much easier to figure out and you can read about that in our blog. But you need to think clearly and carefully about what's most important to you when you're buying a property that will become a home.
Breaking down the must haves from the wants.
Some people like to think about what's important to them in terms of "must haves" and "wants." Their meaning is probably self-explanatory but basically think about the things you absolutely have to have in a house to be happy. Some people feel strongly about having a bathtub, two bathrooms, a garage, or a fireplace. Others feel an open floorplan, pool, or spacious backyard are things that make a property acceptable to them. For others it will be neighborhood and everything else is negotiable. Make a list of the things that you would not consider living without. These are you "must haves."
Next you'll make a list of things that you would like to have but that you could live without if needed. They might enhance your happiness in a space but they will not make you not want to live there if they were missing. These might be items like a pool, storage shed or workshop, or any other item you can think of. One person's "must have" could be another person's "nice to have" and vice-versa. Don't judge your list or compare it to what you've seen in other people's houses. All that matters is what's right for you.
Below are some questions to ask yourself either to help you create your lists or to enhance them. The most detail in what you're looking for the better. You might not be able to find everything you want but the more you understand your own criteria, the easier it will be for us to help you find it.
As always, please feel free to call us with any questions you might have. We're always available to take your questions and help you find your next home. In the meantime, here are some things to consider when getting ready to buy a house.
While conducting your home and area exploration, ask yourself the following questions:
How much land do I want?
Do I want to be close to my neighbors, or have some space and distance?
Is it important that I feel like I'm in the heart of town and close to amenities, or would I rather a more rural feeling even if I have to drive a bit farther to the store?
Do I want to be in a busy part of town where there is a lot to do and see? or would I rather a quieter area where there are fewer businesses, less activity and more space?
Do I want a contemporary and uniform development? or would I rather the quirky feel of an older neighborhood where all of the homes are different?
What activities or locations do I want to be near?
How much space do I need? Inside? (Bedrooms, bathrooms, garage spaces) Outside? (garden, dog run, shed, patio…)
Are there any other features that are really important to me?
Go through these questions and write down your answers. This information will help you figure out where in Albuquerque or Santa Fe you might like to live. Then you can start to narrow down some of the other details.
There are many considerations and only you know what you would like in your living situation. Asking yourself some of these questions, and getting a feel for the different areas, will help you decide where to concentrate your efforts. Be sure to explore the "Local" section of the website for Albuquerque and Santa Fe area info and resources.
Once you have a sense of what you want, start exploring! Call us to set up a customized search for you or browse properties on this site.
Help From the Very Start
"We have now worked with Talia three times as a realtor and we could not be more impressed! We never want to use another realtor as Talia is knowledgeable, ethical, patient, flexible and helpful! She's kind and straightfoward, She tells you exactly what you need to know when navigating the market and the sometimes maddening process of buying a house. She is completely on top of things, so I never had to worry that something wasn't getting done or was late. She makes buying a house so easy, she will at times actually hold your hand, if you need it! She's also fun to be around which is so important for those many hours of looking and looking at houses and properties."
Heather Cowan
Talia Freedman, Albuquerque Real Estate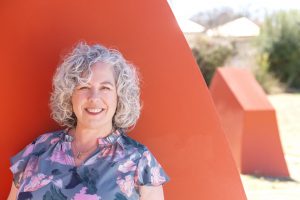 •  Winner multiple years Albuquerque Pride OUTStanding Achievement Award for Best Real
Estate Agent!
•  Winner of the Weekly Alibi Best of Burque: Best Real Estate Agent Award
Call Now on 505.263.7892
Talia Freedman and Co.
4116 Lomas Blvd NE, Albuquerque, NM 87110
Cell: 505.263.7892. Fax: 877.544.1035